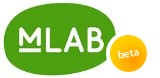 Need to test your Internet connection? Wonder if your ISP is truly capped or throttling your Torrent downloads? How to be sure if TMNET Streamyx (Malaysian ISP, if you're wondering) really give it's "best effort" speed? Get your answers via Measurement Lab (M-Lab) by Google.
Announcement were made from the Official Google Blog, introducing the measurement utility.
Measurement Lab (M-Lab) is an open platform for researchers to deploy Internet measurement tools. By enhancing Internet transparency, we aim to help sustain a healthy, innovative Internet.