Following my previous post nazham.com on Twitter, I've just beginning to get involved with Twitter.
Below are a couple of Twitter clients that I've used in Ubuntu:
Twitux
A Twitter client for GNOME.
Twitux is a lightweight client for the twitter messaging service, featuring time-line auto updating, a tray area icon and notification of new messages.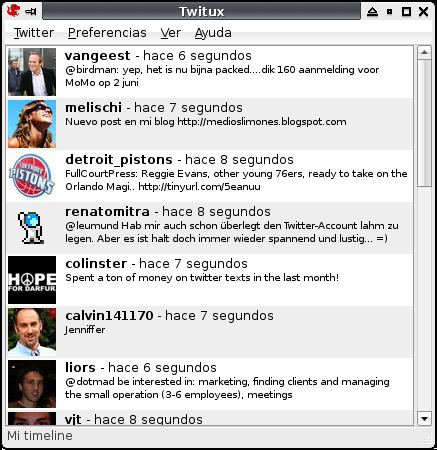 gTwitter
Client for tracking and posting to twitter.
gTwitter is a client for posting and fetching updates to the twitter service.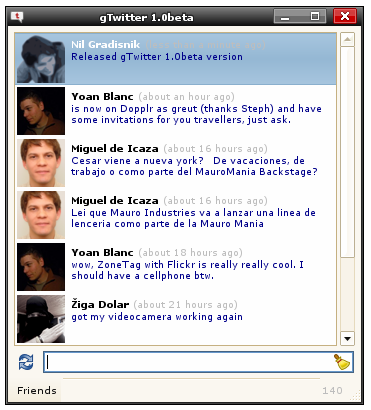 Installation is available through Synaptic Package Manager. Just do a search for the application name, twitux or gtwitter.
Related Posts: