Battlefield 3 (BF3) is a first-person shooter video game developed by EA Digital Illusions CE (DICE) and published by Electronic Arts (EA). Released for PC, PS3 and XBOX 360, the game is the next installment for the Battlefield franchise. The game features Campaign, Cooperative and Multiplayer game modes, check P4rgaming.com for more info.

For those who are familiar with Battlefield series, the multiplayer mode of Battlefield 3 is among the best in it's class. But it can get a bit expensive and with the recent diablo 2 items for sale, I was able to buy and explore the game for the better.  In terms of gameplay mechanics, the multiplayer mode is more focused on teamwork rather than opponent kills. Battlefield 3 introduces Battlelog where players can view their game statistics.
Now the game statistics are also available through your mobile web browser, via WithMouse.com/bf3. View your upcoming weapon unlocks, upcoming medals, and other stats.
Enjoy your gaming session. Hooah!
View your Battlefield 3 Stats on Mobile Web.
Like to win Battlefield 3, but tired of keep losing your battles? What do you think it is that makes the best players so good? Click Here to get Battlefield 3 strategy guide.
Limited time offer!! The only guide that comes with HD videos.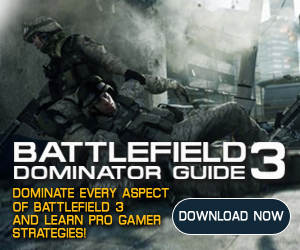 Don't forget to check the pro-skins boosting options for all your favorite games.